---
DSD Operations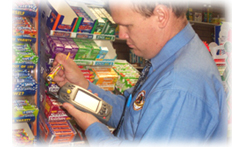 Industry Challenges:
Looking to move your route sales staff through customer sites faster? Is your mobile sales force burdened with time consuming, manual tasks that can be done more accurately, electronically? Are your route salesmen working with real-time warehouse inventory information?

DSD operations - just like yours - face a myriad of challenges today in building solid, long-lasting customer relationships. And without a fully functional DSD solution in place, you lose the benefits of:

Integration of the DSD and pre-sell processes

Synchronization of item and price

Access to real-time product and customer information

On-site truck invoicing

Servicing more customers, quicker

Flexibility to adjust to changing customer demands


Si Mobile Sales™ :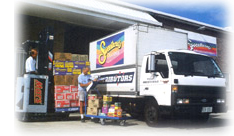 Si Mobile Sales is an innovative solution that equips your mobile sales force to sell straight off the truck, efficiently and with ease. By leveraging PDA technology to put order books, inventory, and pricing information in the hands of your drivers, Si Mobile Sales ensures that all your mobile personnel are well informed for on-site customer visits. With Si Mobile Sales, your route salesmen will be able to maintain mobile inventory, print invoices on-site, and more accurately record transactions as they happen.



Key Si Mobile Sales Benefits:


Move your route sales staff through customer sites up to 60% faster

Reduce administration time up to 50%

Generate significant ROI in less than 3 months
© 2004 Solid Rock Solutions (SRS). All Rights Reserved.
™ SRS logo and name Solid Rock Solutions are trademarks of Solid Rock Solutions ™Si and Solid Innovation " are trademarks of Solid Innovation Technologies, ProfitPoint is trademark of Turning Point Systems, CRE and Cash Register Express are trademarks of PC America. , Inc. Used under license agreement with permission.