---

Restaurant Pro Express

Looking to make more profit in your restaurant?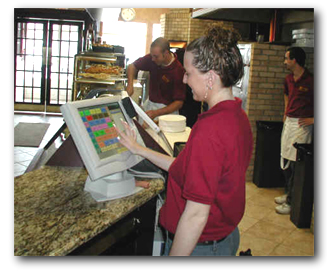 Restaurant Pro Express is a Touch Screen Point of Sale (POS) system designed for easy order taking, integrated customer loyalty, efficient order processing with kitchen printing and bulletproof security. The result is less training time, more repeat business, accurate accounting and MORE PROFIT.

Restaurant Pro Express point of sale helps you manage your restaurant, with built-in interfaces for table service, quick service, take out, delivery, and all other types of food service.

Kitchen printing, gift cards, multi-restaurant utilities and hundreds of other features are all built into one affordable package.



Restaurant Pro Express 2003
Food Service Software for Windows 95/98/ME/NT/2000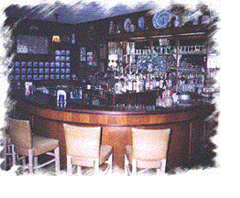 Restaurant Pro Express is a fully integrated food service system for Microsoft® Windows™.

Restaurant Pro Express enhances the efficiency of any restaurant, while simultaneously providing important data for cash management.

Restaurant Pro Express saves your restaurant money and helps you make smarter business decisions.

Restaurant Pro Express offers breakthrough features that make it dramatically easier to manage operations.



General Features

Fine Dining Features

Quick Service and Delivery

Designed for Touch Screen Invoicing
Customizable Touch Screen
Separate Department and Item Selection
Modifier Items Prompting
Line Discount Option
Passwords on Voided or Discounted Sales
Exportable Report Information
Unlimited Department, Item and Modifier Content
User Definable Menus
Handles Unlimited Multiple Remote Printers
Kitchen Order Printing
Detailed Customer History
Detailed Sales History
Stores Old Invoices
Puts Invoices on Hold
Purchase Orders
Detailed Order History
Ability to Recall Reports from Any Given Day
Easy Printer Management
Vendor Tracking
Create Hotkeys
Inventory Control
Food Cost and Use Reporting
Tracks House Accounts
Multilevel Password Protection
Prints Reports to Screen, Printer
Detailed Profitability Reports
Online Credit Card Processing
Adds Multiple Modifiers
Microsoft Access Compatible

Table Layout for Quick Table selection
Table Diagram - Design where tables are located
Automatic Server and Table Number Prompting
Dining Room Table Management
Quick Table selection prompting
User Definable remote printing
Customer Tabs
Splitting checks
Multiple Credit Cards on One Receipt
Table and Server Swapping
Special Orders
On Screen Keyboard for Special Instructions
Bulletproof on the Network
User Definable Hotkeys
User Definable Touch Screen
Daily Specials (i.e. Happy Hour Specials)
Order Filling Screen for Kitchen Monitor
Station Specific Settings
Employee Card Swipe Support
Automatic Gratuity
Party Size Prompting
Customer Loyalty Features
Individual Order Tracking (tracks what each customer orders)
Order Status Prompting
Online Credit Card Processing in 2-5 seconds
Attractive Receipt Printing

Phone Order Processing
Invoice Notes for Delivery
Directions
Fast Customer Entry
Order Filling Station
To-Go Order Status settings
Store Unlimited Customers
Add Customers from any station
Easy Lookup by customer number or name
User Definable Hotkeys
Print Extra Order to printer
Customer Loyalty Features
Coupons on the receipts
Fixed Item Hotkeys
Customer Notes
Password Protection
Employee Swipe Cards
Works with Weight Scales
Programmable Keypad Ready
Prints To Stay, To Go or Delivery on remote printer
Easy Invoice on Hold
Support Multiple Stations
Customizable and colorful touch screen
Supports pictures in buttons
© 2004 Solid Rock Solutions (SRS). All Rights Reserved.
™ SRS logo and name Solid Rock Solutions are trademarks of Solid Rock Solutions ™Si and Solid Innovation " are trademarks of Solid Innovation Technologies, ProfitPoint is trademark of Turning Point Systems, CRE and Cash Register Express are trademarks of PC America. , Inc. Used under license agreement with permission.